The U.S. self-storage industry has an annual revenue of nearly $30 billion, with over 11% of households renting a self-storage facility. If you're a sophisticated or accredited investor looking to elevate your returns on investment, a self-storage investment is an enticing prospect.
At Bishop Investing Group, we've connected self-storage investors like you with top self-storage Operators across the hottest asset and markets. Whether in Georgia, Florida, South Carolina, North Carolina, or elsewhere, you can invest in self-storage assets for predictable, lucrative returns.
Self-Storage Investing Is Low-Cost, Low-Risk, and High-Demand
Want to get ahead of the curve and ride the momentum of this critical commercial real estate wave? Learn how to capitalize on and share in the success of Operators who acquire and operate value-add, stabilized, and add-on assets.
When you own storage facility assets, even passively as a limited partner, you can enjoy reduced operational, development, and management costs and steadfast and reliable tenants. Invest in a new facility or existing one for passive, positive cash flow, starting today.
A Well-Positioned Asset
A subsector of commercial real estate, self-storage offers storage space to individuals, small businesses, and even larger corporations. These facilities can range from small leasing units in urban areas to warehouses in suburban or rural locations and provide customers with secure and convenient self-storage units to store their belongings and household items.
Unlike other asset classes, the self-storage asset class has become increasingly popular in recent years due to its lower rent prices and increasingly high demand.
With over two billion square feet of rentable storage space, this subset of commercial real estate has unlimited potential. Due to the creation of new private and public storage facilities, and the expansion of existing self-storage facility assets, there has never been a better time to invest in the self-storage business.
The Lucrative Upside of Self-Storage Business
Self storage investing provides accredited and sophisticated investors with various financial and tax-related benefits. Want to start investing in self-storage assets? Consider the data. The average self-storage units cost about $180 per month, ranging from roughly $70 to $300, and the average facility can bring in anywhere from $350,000 to $800,000 annually.
With an average return on investment of 17% and a cap rate near 5%, this is great news for any self-storage investor!
According to market data, the national average for self-storage rental rates increased by roughly 4.4% in 2022, and the net operating income (NOI) for self-storage properties increased by 4.6% compared to the previous year.
Our sponsors, operators, and investment specialists are leading this wave.
Understanding Self-Storage Facilities' Lease Agreements
Self-storage assets are a great way to invest money and build a stable passive income. Depending on the self-storage investment, there are many different types of leases available to tenants.
Short-Term Leases on Self-Storage Real Estate
Short-term leases are the most common type of lease offered by self-storage facilities. These leases are usually month-to-month and offer tenants flexibility. Short leases are ideal for individuals who need space for a short period, such as those moving or renovating their homes. Tenants can vacate the unit at any time without any penalty. Studies show that such tenants tend to occupy units much longer than initially anticipated, adding to the "sticky" quality of self-storage tenants, a major upside over traditional real estate.
Mid-Term Leases on Self-Storage Real Estate
These commercial real estate leases are typically between three and six months long. They offer tenants the flexibility of a short-term lease but with the added benefit of a longer rental period. This type of lease is ideal for individuals who require space for a medium-length period, such as students on summer break.
Long-Term Leases on Self-Storage Real Estate
Long-term leases are commercial real estate leases for six months or longer. These leases are ideal for small businesses or individuals who require storage space for an extended period, such as those with excess inventory or large equipment. Long-term leases often come with discounted rates and allow tenants to rent storage units at a fixed rental rate for a long duration.
Self-Storage Real Estate Lease Structures
Aside from the length of a self-storage unit lease, lease agreements also follow initiation and termination schedules. Self-storage facilities offer two lease structures: fixed-term and automatic renewal, which can apply to any self-storage unit lease agreement.
(1) Fixed-Term Leases
Fixed-term leases are contracts that have a specific start and end date. At the end of the lease period, the tenant must vacate the unit or renew the lease agreement. Fixed-term leases tell tenants exactly when a lease will end and allow the facility to plan for unit availability.
(2) Automatic Renewal Leases
Automatic renewal leases are contracts that automatically renew at the end of the lease period unless the tenant provides notice of their intent to vacate and not pay rent. This commercial real estate lease offers tenants the convenience of not needing to renew their lease and gives the facility the benefit of not having to find new tenants.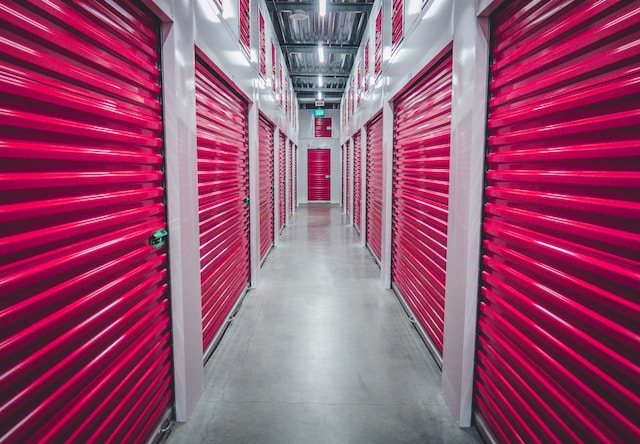 The Profitable and Predictable Future of Self-Storage Investment
Worried about the economy?
Given the relatively low capital expenditures required to operate self-storage buildings, as compared to other types of real estate, self-storage has shown to be more resilient than other asset classes. During economic downturns, people tend to downsize their homes and require extra storage space.
Start Investing in Self-Storage Long-Term
Market trends in self-storage indicate that self storage investing is poised for continued growth in the coming years. According to a report by IBISWorld, the self-storage industry is expected to grow at an annualized rate of nearly 4% over the next five years, driven by population growth, urbanization, and increased consumer spending.
Additionally, technological advancements in security and automation will improve the efficiency and profitability of self-storage facilities.
You now have exclusive access to top-tier operators who can manage your self-storage investment physically and financially.
Why Savvy Investors Invest in Self-Storage Facilities
Investment data in self-storage suggests that the asset class can provide attractive returns to investors. According to a report by the National Association of Real Estate Investment Trusts (NAREIT), the self-storage REIT sector was the second-best-performing real estate investment trust (REIT) sector in 2021, with a total return of 42.63%.
Research by the Self-Storage Association found that the average annualized return for self-storage investments between 1994 and 2018 was 17.43%.
Although self-storage REITs are a popular way of investing in self-storage, commercial real estate investors can also take direct ownership, engage in joint ventures through limited liability companies (LLCs), or put capital into private equity funds or syndications.
Consult with Bishop Investment Group to discover how we can help you reach your financial goals with self-storage investing. Our diligent team of experts are here to guide you through the process, and offer information and support every step of the way.
Interested in Investing in Self-Storage?
Here Are Your Options
At Bishop Investing Group, we hold all self-storage assets, whether a new facility, existing facility, or value-add facility, under an LLC structure. This allows distributions to be divided between sponsors and equity investors.
Once you understand the type of real estate investment vehicle, ensure you also understand the type of storage unit and self-storage commercial real estate held.
Many self-storage assets are available for investors, with unique specifications, features, and purchase prices. These features vary significantly and may affect the down payment, the interest rates, and the rent amount any one tenant will pay.
Climate-Controlled Self-Storage Facilities
Climate-controlled self-storage facilities provide a stable indoor environment that protects stored items from temperature and humidity fluctuations. They typically feature air conditioning and heating systems, and the rental rates for these units are usually higher than non-climate-control units. Purchase prices for climate-controlled self-storage facilities are higher than traditional facilities due to the added infrastructure.
Multi-Story Self-Storage Facilities
Multi-story self-storage facilities are becoming increasingly popular in urban areas where land is scarce. These facilities typically have multiple floors, and each floor contains multiple units. Multi-story facilities offer a higher square footage density and higher rents, making them more profitable than traditional facilities. However, they may also come with higher construction and maintenance costs.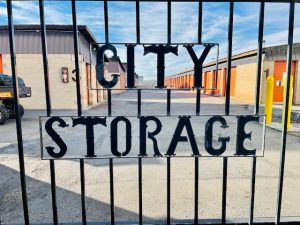 Drive-Up Self-Storage Facilities
Most self-storage investors invest in self-storage drive-ups. This storage facility type features storage units accessible by car, truck, or van. These access points make it easier for customers to load and unload their items. Drive-up facilities are typically located on the ground floor and have low operating costs, and lower costs in general, compared to multi-story facilities.
Boat and RV Storage Facilities
A Boat and RV self-storage facility caters to customers needing space for larger vehicles. A typical self-storage facility of this nature will provide an open-air space or an enclosed area for each storage unit. When you invest in self-storage facilities for boats and RVs, expect higher purchase prices than traditional self-storage facilities. However, the amenities of these facilities make it easy to raise rents. Boat and RV "units" are often added on to traditional self-storage facilities as a means to increase income and thereby the value of the asset.
Portable Storage Containers
Portable storage containers are a newer type of self-storage facility that has gained popularity in recent years. These facilities involve renting out containers that can be delivered to the customer's location, allowing them to load and unload their items. Portable storage containers typically have low operating costs and may be a good option for investors who want to start with a smaller sum of upfront capital.
By understanding the various self-storage facilities and their specifications, assets, and purchase prices, investors can make informed decisions on their next self-storage investment.
The Signature Advantages of Self-Storage Investing
Self storage investing has become an increasingly popular choice for real estate investors looking to diversify their portfolios. With low overhead costs, high demand, and a range of different asset types, these facility projects offer a unique investment opportunity for savvy investors.
WHY INVEST WITH US?
Stable Cash Flow
One of the main benefits of self-storage investing is the stable cash flow it can provide. Unlike other real estate investments that may rely on a single tenant or a small group of tenants, self-storage buildings typically have a large and varied customer base to make up their renter base . This tenant diversity can help to minimize vacancies and provide consistent cash flow for investors who own self-storage assets.
Reduced Operational Costs
Another reason to start investing in self-storage is the low overhead costs. A self-storage facility generally requires less maintenance and upkeep than traditional commercial real estate investments. In addition, many self-storage businesses operate on a self-service basis, reducing the need for on-site management, often allowing for economies of scale, and further lowering operating and management costs.
Elevated Demand
Self-storage facilities are always in high demand. As people accumulate more possessions, they often run out of space in their homes and apartments. On top of that, the lower price point makes tenants less likely to spend the time and money to move units or empty it all together. These factors have led to a growing need for self-storage facilities, particularly in urban areas where living areas tend to be smaller. This increased demand can help to ensure a steady stream of renters for self-storage investors.
Increased Investment Flexibility
Self-storage investing offers a range of different asset types to choose from, including existing facilities, new construction, and add-ons. As a result, investors can find the right investment opportunity to suit their financial needs and risk tolerance. Additionally, self-storage facilities offer a flexible business model, allowing for short-term leases and the ability to adjust rents in response to local market conditions.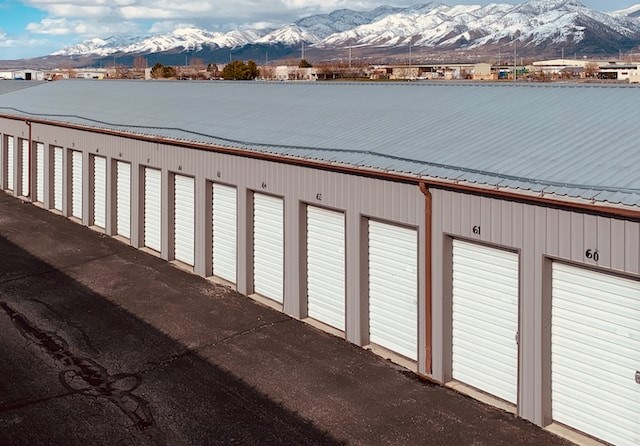 Streamlined Passive Income
Self-storage investing can provide a passive income stream for investors. Once a self-storage facility is up and running, it can require relatively little hands-on management. In other words, investors can earn income without having to be actively involved in the day-to-day business operations.
Capital Gains Advantages
In addition to generating regular cash flow, self-storage investments can also offer the potential for capital gains. As the property value increases over time, whether naturally due to market conditions or forced due to value-add activities, investors can realize significant profits when they sell their stake in the business.
Join. Connect. Invest. Earn.
Start Investing in a Profitable Self-Storage Facility TODAY
Self-storage investing can offer many benefits to real estate investors, including stable cash flow, low operating costs, high demand, flexibility, passive income, and the potential for capital gains.
Maximize your real estate investment. At Bishop Investing Group, we connect you with industry-leading operators in the hottest geographical locations for consistent cash distributions, strong equity profiles, and precise value-add strategies.
Are you ready to tap into the lucrative profitability potential of self-storage?
Join our exclusive list of self-storage investors today.